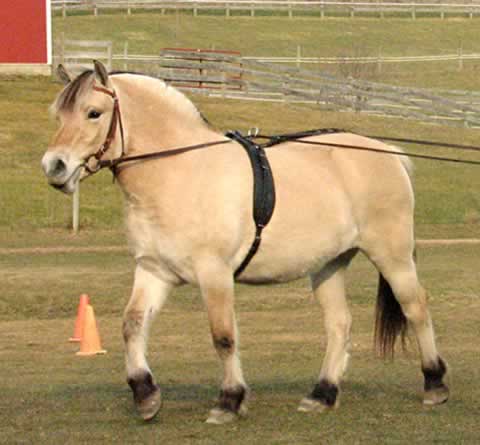 GVF Rheina
GVF-R-2557-M

Gender: Mare
Color: Brown dun
DOB: : 7/12/04 - Green Valley Farm, Galena, IL

Breeder/Owner: Green Valley Farm
Galena, IL 61036 USA

Born Born at Green Valley Farm Rheina is a thriving 3 year old showing great potential. She is currently under saddle and progressing nicely. Many hours of ground work are paying off. She has wonderful movement with a long reaching, balanced trot. Rheina will make a wonderful dressage prospect or driving pony. Sire:Thorvald, Dam:Thilde come from the best bloodlines and both have NFHR blue ribbons for confirmation and hold medallions of quality. If interested in a young mare with great potential Rheina is a great candidate.